AtLink Communications
AtLink Communications is a Houston-based software firm founded in 2005 that reliably builds and deploys core business software solutions for mobile, web, and enterprise platforms in a wide variety of markets and industries.
Over the last 15 years we have developed and deployed business-critical applications in the transportation, aerospace, civil engineering, financial, medical, legal, and energy sectors. We are experts in efficiently applying software technologies that run today's world such as web applications, cloud infrastructure, and mobile platforms. We have thorough experience with Newer Tech propelling the world forward, including 3D Visualization, Simulation, Process Automation, Analytics, and Internet of Things (IoT). In addition, our clients benefit significantly from our Engineering Design Philosophy of always building software systems that are intentionally flexible for growth and change.
Our development teams combine seasoned software engineers and architects with specialized practitioners in UX, 3D, and IOT to reliably produce high quality, high-functioning, and visually appealing systems. We conscientiously follow an Agile based Software Development Life Cycle Process that we have refined and improved over the years that allows our projects to more naturally proceed smoothly to completion.
Our Management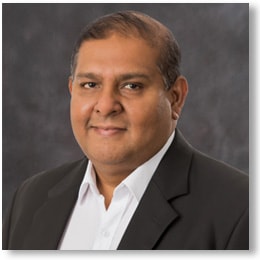 Dilhar De Silva
PRESIDENT & CEO
As President and CEO, Mr. De Silva is responsible for AtLink Communication's major corporate decisions, managing overall operations, and setting its strategic direction. As a pioneer in Software Modeling, he made core contributions to the development of the UML language. He has over 25 years of technical and executive management experience. Prior to founding AtLink Communications, Mr. De Silva was a VP of Development at Computer Associates with various responsibilities, including managing a 400 person offshore development team in India. He is on the board of Trustees at Parker University, an Advisory board member of the College of Science and Engineering, and is recognized as a distinguished alumnus at the University of Houston - Clear Lake (UHCL). He holds a Masters in Computer Science from UHCL.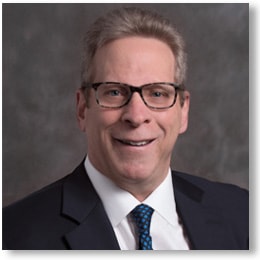 Stewart Bush
COO (Chief Operating Officer)
Mr. Bush brings 30 years of management experience in the software industry with 20 years at the executive level in both early stage and publicly traded companies. Prior to founding AtLink Communications, Stewart was COO and co-founder of The Mind Electric, establishing it as one of the most widely used and successful web services platform vendors. The Mind Electric was acquired by webMethods. His prior experience included executive sales positions at Segue Software, Talarian Corporation (acquired by Tibco) and ObjectSpace. Mr. Bush also held technical management positions at Texas Instruments and Atherton Technology. Mr. Bush holds a BA in Mathematics from the University of South Florida.
Our Team
AtLink's most important asset is our global workforce - the men and women working hard to serve our customers. Having a skilled, capable and engaged team is vital to our continued success. Our team is your team. When your mission is to be better, faster and smarter, you need the best people to drive your vision forward. We strive to create a culture in which our employees develop through experiences, coaching and training to become a high-performance group.
Additional Information
AtLink is Pre Certified with TXDOT for State and Federal projects as a non engineering firm providing 4.6.1 3D Design Visualization Services.
Approved vendor with the City of Houston.
Centralized Master Bidders List (CMBL) approved vendor.